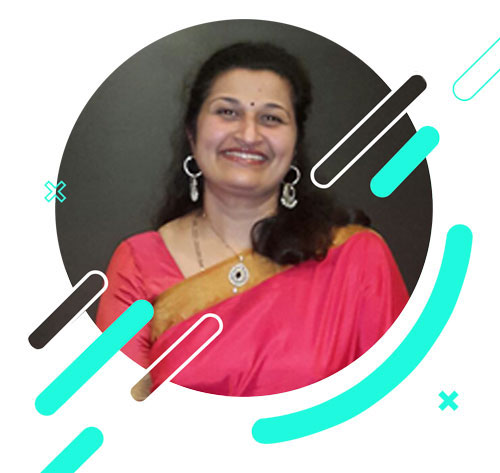 Rashmi Shetty is a Post Graduate in Public Administration from Madras University. She is a Professional Certified Coach (PCC) from ICF, a certified NLP practitioner, a Certified Professional Values Analyst, and a Certified DISC Assessor. She has completed 
the
 first level of Reiki, EFT, and Transactional Analysis. She has also completed 
the
 four levels d of 
the
Bhagavad Gita Exams conducted by Bhartiya Vidhya Bhavan on 
the
 18 Chapters of 
the
Gita. She now serves on the Board of ICF Foundation as Secretary.
Her experience in 
the
 hospitality industry and later heading a project funded by 
the
 French wing of International Co-operative Alliance brought up many a challenge that enabled her to think on her feet and be adaptable. Her entry into 
the
 voice industry brought a Radio Show hosting, anchoring, doing voice-overs as parallel professions. Having had 
the
experience of being a professional storyteller she then moved into corporate facilitation and coaching.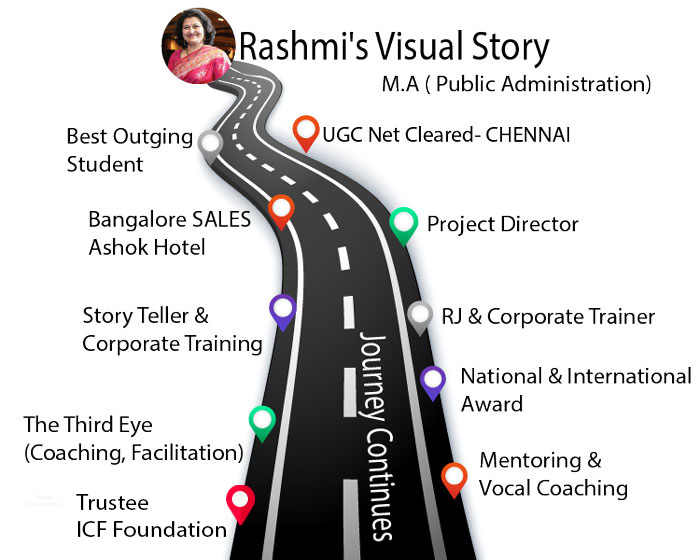 Rashmi's journey with All India Radio's 101.3 F.M Rainbow, was a meaningful one that lasted a decade. She turned chat show host for two years. For one year "Folks with Different Strokes" & later "Inspire" to tell people that there are many roads to choose from to make a difference in society. She had taken on various other projects to broaden her listener base.  This passion she continues today with her podcast which she started in February 2021.
She is A National and International Award winner for scripting and narrating Radio Documentaries.