"When you let go of external Validation, the Inner YOU awakens. This inner journey is both magical and healing."  Rashmi Shetty
VOICE & Vocal Presence Coach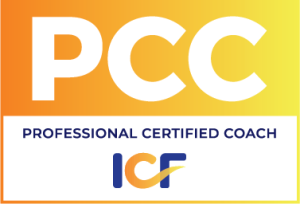 Rashmi Shetty comes with an eclectic mix of Coaching, Sales, Storytelling, Facilitation, Radio Jockeying, Chat show hosting, Emceeing, and Podcasting. All these experiences makes her a popular speaker too. 
Mission: Help clients dust off the Imposter syndrome, find their VOICE  & enhance Vocal Presence.
I met Rashmi through a dear friend, at a time when I was seriously doubting my public speaking skills. I had recently conducted my first big workshop for a large group of people & I received feedback saying " You lack energy while speaking." When I asked for more details, nobody could tell me what they really meant by lack of energy. So I went with this confusing feedback to Rashmi hoping she would help me not only decipher the true meaning but also help me overcome it. And oddly enough, the first time we spoke she laughed and said, " Where is the energy lacking in you ? Well, I can't see it! And I want you to stop believing that immediately. Instead let us focus on finding your authentic voice." And from then on through the 5 week Vani course, Rashmi helped me understand the true elements of voice. I learned that Voice is beyond the physical - it is also the arrangement of thoughts, choice of words, and the intention behind using it. Week by week, her guidance helped me peel back layers of inhibition & self doubt. This gave me tremendous clarity about who I am & about how I want to express myself from now on. I also realised how voice can be used to help others. Rashmi is one of the most patient and compassionate coaches that I've come across ! Her greatest strength is her understanding of human nature & she helps people make authentic connections with themselves and others. Her positive presence and loving guidance helped me find courage to express my 'true energetic voice' ! 🙂 I would recommend anyone who is looking to find their own voice and their authentic self to take on this journey with Rashmi through the Vani course.
Chithra Damodaran
Every Individual needs are unique in finding their voice. Women struggle to find the voice to reclaim their point of view; parents need the most in their parenting journey, and for leaders, it is a paramount weapon in their armory. My needs were to have confidence in myself, accept myself as I am, go through the awareness journey to understand who I am, and communicate assertively in my personal and professional interactions. This exactly sums up the learning journey I had with Rashmi Shetty during her 10 week-long sessions at VANI. Her sessions were unique and come with philosophical touch and those tenets touch your chord at the right place and at the right time. I am very grateful to Rashmi for her coaching sessions. May her tribe increase in multifold and wish her all the very best in all her endeavors.
Madhura DasGupta Sinha
Thank you so much Rashmi! It is indeed a privilege to have you ignite minds at Aspire For Her
Anil Kumar PV
I had the opportunity to have multiple discussions and sessions with Rashmi Shetty for the last several months. I can tell that it has been an amazing experience talking to her and getting a different perspective in life. She put forth the things in a very subtle and simple way which makes you feel what changes that you will have to do with yourself to become a better version of yourself. I can say that every session with Rashmi, i was eagerly looking upon and become very energized after the session. Thanks, Rashmi, for these sessions and wishing you all the very best.
Neeraja Ganesh
Thank you for offering to ignite the minds of the beneficiaries of the Google Career certification program through your session on the "Biggest C of Communication". It's not often that we find experts taking time out from their busy schedules to help students who come from Economically weaker sections of society, and Women who have been on a career break and lost their confidence to restart their careers. Communication is the key to breaking that barrier and you made it so easy for the participants to understand and implement it in their daily lives. Aspire For Her's mission is to empower women to enter, persevere and thrive in the workforce and you have been an integral part of helping us march towards that vision!
Dr. Rachna
These classes are a must do for any person looking for improvement in speaking skills! It has been a life changing experience interacting with Rashmi. My journey with her over 12 weeks brought over a new side of personality which help me self introspect, think deeper and feel grounded...... MUST DO!
Senior Finance professional
To quote from Longfellow "The human voice is the organ of the soul". While I was using my voice as a moderator on many occasions, I felt somewhat untrained and sensed a lot that remained to be tapped if my true potential in this area. Speaking to Rashmi, who has been a friend from the time before her radio jockey and coaching days, validated this thought. Rashmi has always had a voice that stood out and made me want to hear more of what she had to say. When she offered to coach me and take me through the VANI journey to help me 'unbox' myself last Christmas, I had already given myself the best ever Christmas gift! It was a beautiful journey and Rashmi helped me step out of my comfort zone and explore emotions, modulations and much more. She gave me tools to stay calm, think on my feet and manage time when I speak. The rich toolbox she equipped me with makes me feel much more confident and self aware when I speak in public. I have effortlessly expressed myself the last few months and realised only in retrospect how much this has all been thanks to Rashmi and VANI. The completion of VANI marks my transition from a hesitant speaker-by-chance to a confident speaker-by-choice, and makes Rashmi my one and only friend-cum-coach. Thanks Rashmi for helping me connect with my own voice!!
Elza
I started my VANI journey as a coach who was evolving, discovering my true self. I had always felt that my voice was not fully expressed or heard. And I knew that I was getting in my own way. Coach Rashmi's guided modulation exercises helped break the self-doubt, anxiety, self sabotaging behaviors that kept me from sharing my voice. Though it was difficult understanding my inhibitions at first, it was amazing how Coach Rashmi held space for me, waiting for me to let my authentic self be heard! I'm immensely grateful for Coach Rashmi's patience, smiling demeanour, insightful sessions that helped challenge myself every step of the way. I feel a new found freedom in realising that my voice is like no other! And it's unique, gentle, beautiful all the same. Thank you for all that you are! You truly deserve all the love and light in this world.
Annie
VANI is an excellent forum for Voice coaching and goes much beyond making effective presentations. It includes how through our voice, tone, and use of language we can communicate to foster better relationship. Thank You Rashmi for your valuable coaching and feedback. I treasure it !!!
Mansi
10 sessions with Rashmi were full of self discovery. The journey involved multiple assignments to focus on key areas of communication: voice, breath, pitch, emotions, structure & simplicity. Each session was around discussion on homework, impromptu in session exercises, stories & examples. At the end, i was able to discover the mantra that will work for me in presentations and as a speaker. VANI program has made take on more opportunities where I can speak, express, learn and inspire instead of avoiding It
Shilpi Minocha
We often hear the phrase "communication is the key" but Rashmi has been the key that helped me unlock my skills as an effective speaker and presenter. She is kind, charismatic and has an incredibly soothing voice. VANI is a very good program for anyone who wants to master the nuances of public speaking and voice modulation.
Sreenidhi
I have had a wonderful experience of discovering myself through these sessions. Extremely valuable learnings, that will surely help me grow.
Vijaya Annapurna
.Dear Rashmi, I thoroughly enjoyed our sessions. My gratitude for …… Helping me to connect with my Unique Voice Introducing me to Voice Modulation techniques. Increasing my interest in poems with The Road Not Taken. Introducing various Storytelling techniques. Teaching me to read a Poem like a Poet and a Novel like an Author Connecting me with My Element Helping me to identify Different Pieces of ME. Sharing lessons from Bhagavad Gita. It helped me to connect with the context Impromptu speeches to share perspective about pictures I will always cherish your quote.. Between Ruffled Past and Dreamy Future, there is a Now.
Priyanka Panda
I had the pleasure of connecting with Rashmi through her flagship program Vani as I wanted to work with a voice coach to refine my public speaking skills. She brings to the sessions her easy camaraderie, a beautiful smile and decades of experience of working in the voice industry. I will definitely recommend Rashmi, to anyone looking for finding their inner voice and fine-tuning their public speaking and articulation skills.
Ashwathy Venugopal & Sandeep S
Entrepreneurs tend to forget to prioritize themselves- especially their personal growth and mental well-being- among all the hustle and bustle of running a business and navigating entrepreneurship. Your internal compass might need realigning, and you might not even realize it. We connected with Rashmi as a rare Entrepreneur-Couple. With her sure and soothing voice, she walked us along our life's journey, guiding us to discover our superpowers along the way and showing us how to channelize them together, as we built our company Avasarshala. As our guiding VOICE and good friend, Rashmi will always be dear to us.
Aamir
Working with Rashmi Shetty was a delightful experience. Not only is she a subject matter expert and professional in her domain, her energy is infectious and she is someone you feel extremely comfortable opening up to which is so critical to discover your true potential. She exhibited a genuine interest in my progress and development during and even after the program, and in that regard I found her work ethic unparalleled. An excellent coach and human being one can learn a lot from.
V.R. Ferose
Rashmi is creativity, humility and a bundle of energy, all rolled in one. I am fortunate to have known and interacted with her. I am confident she will make a positive difference to the work she takes up and the people around her. Above everything else, she has her heart in the right place.
Dr. Ali Khwaja
Few people are blessed with a soft, melodious and pleasing voice. Fewer can boast of a combination of a soft voice with a softer temperament. Going beyond the call of duty, I found Rashmi to be a person who not only thinks outside the box, but literally climbs out of it – to do what others do not even think of, to be proactive and carve out her own path. She has the unique ability to reach out to others, giving them what they want, working for a cause, rising above personal needs, and keeping the goal of good life clear in her mind. She is multi-talented, a prolific speaker, an effective motivator, an enthralling announcer, and most of all, a wonderful human being. Over the past few years I have had the good fortune to be part of her radio programs, attend her workshop on faculty training, watched her organize events for youth, and have always been very impressed with her sincerity and commitment. She has potential far beyond what she has reached so far, and I will proudly look forward to seeing her attain the best.
Sridhar Ranganathan
Clarity of thought leads to a string of well-arranged words that can be then expressed eloquently to an audience. Rashmi's clarity of thought, her diction and the timing of expression is a result of the blend of her meticulous planning and inherent talent. Her incredible sense of gauging the mood of the audience and the variations in the decibel levels as well as the tonal structure ensures that the audience is kept engaged.
Dr. H. Sudarshan Ballal
I have had the pleasure of interacting with Ms. Rashmi Shetty a very unique person indeed. Our first interaction was in her role as an RJ where we did programs for Kidney Disease Awareness which was a series of multiple weekly broadcasts During this period I got to know her very well and she is truly gifted, talented and a multifaceted person who wears many hats; RJ, Personalitydeveloper, Homemaker just to name a few. It was indeed my pleasure interacting with this very talented, pleasant lady, and most of all she is a wonderful human being I wish her all the very best in all her endeavors.
Devprasad Kambli
Rashmi has been delivering training sessions for SAP Ariba for more than 2 years now . She has delivered us trainings in the soft-skill space with lots of success. She is great teacher(trainer) ,coach and a good human. Her delivery style is experiential .She has crafted programs on Emotional intelligence,Coaching, Storytelling and Work life balance . She created a workshop last year for us coined it as "Selfi", which was very well -received and we ran multiple sessions. Her skills as a facilitator are par excellence. We wish her the very best in her journey forward.
Vice President
I have know Rashmi since Mar 2013. As part of our ICA - ACTP accreditation program, every participant was expected to coach the peer group through a supervised process. I has the opportunity to be coached by Rashmi on multiple occasion during the program. Rashmi comes with a gifted ability to build instant trust ,combined with an ability to listen to unsaid words and emotions make her an effective coach. Her coaching ability and skills was consistently evident in the session that i experienced as a coachee and in another session that I observed Rashmi conduct as a coach. Being patient, asking the right questions, nudging at the right time, probing deep and not settling for surface level responses and directing the conversation towards the end goal and not settling without a solid commitment from the coachee are some attributes that I consistently experienced while being coached by Rashmi. These are her strengths. In one session while being coached by Rashmi, I remember how she was able to subtly push me to identify the core issues that i was grappling with for some time now. The process Rashmi used to help me realize the problem and partner with me to find a solution is something I will remember for a long long time. Rashmi's ability to follow the ICF code of conduct and ethical practices as a coach is commendable. From what ever I have seen and known of Rashmi , I am confident that she will be an effective coach across ages, gender and business lines.
Deepika Trehan
Corporate Diva, a self-development platform for women at work, is glad to have collaborated with Ms. Rashmi Shetty, Founder, The Third Eye for one of our workshops on Leadership Development & Innovative Thinking. Drawing from her vast knowledge and experience, Ms. Rashmi facilitated the session with absolute clarity, skilled articulation peppered with valuable real-life/practical insights! Her natural warmth and understanding of people enabled the participants/audience to connect with her at a deeper level. Her unique and 'atypical' illustration of the concept of Innovation and Innovative Thinking at work, kept the audience engaged and absorbed for the entire session. Rather than a typical classroom scenario, her workshop was a beautifully blended mix of activity based experiential learning, team building, & active listening. Relevant visual aids were also utilized to enable the audience soak in the true meaning of 'innovation thinking'. All participants were surprised when her session ended, as they felt that the 2 hours got over in a flash yet was thoroughly enjoyable and packed with so much learning and insight! Corporate Diva is grateful to Ms.Rashmi Shetty for having facilitated such a thought provoking and wonderful session for the Corporate Diva participants.
Joannea Klein
Thank you very much, Rashmi for yet another excellent mentoring session this morning. I just want you to know that every time I think of how far I have gone with my start-up business, I realize that I would not have been where I am today if it was not for your mentoring and coaching sessions. Your continuous questioning of what I want to do and where I want to go has kept me moving forward over the past 9 months. It also helped me to build the foundations of my business. I have achieved some important milestones in my business, because of your guidance and coaching. You continuously helped me with soft skills training that has been a great revelation to me and that helped me to become more confident as an entrepreneur. As they say" Starting up a business takes 90% gut and 10% hard work. I really appreciate you and the change you brought to my life & my business.
Savitha
You were one lady who made an impact in my life at the right time and in the right moment….I have learnt a lot in spheres unknown….your inspiring words have truly helped in opening my third eye….the ray of light in my life which paved the path for my unknown destination….will carry in my heart all ways…:)The time which I spent with you enriched me as a person….polished and refined me.
Uma Maheshwari R
Many thanks to The Third Eye and Rashmi Shetty for taking me on a beautiful journey of self-discovery. Enrolling in the Vani program is the best decision I had made during the lockdown. It was both a relief and a blessing to channelize the time and energy in honing the skills in various forms of communication. It has helped me in strengthening my voice and also enabled me to articulate my thoughts with gait and confidence. From narrating stories to making impactful presentations in a structured format, this program has definitely has increased the leadership quotient in me.
Ramesh Kavanppillil
After 30 years in the IT industry as an individual contributor mainly on the technical side, I realised I needed to polish up on my soft skills. Rashmi was recommended to me by a friend as a coach. My sessions with her definitely helped me realise my potential in this area. Her experience was evident right from the word go, where she proved to be an empathetic listener. She has a structured approach in which she conducts her sessions which can be used for continuous improvement even after the sessions are over
Madhavi
Thank you for introducing me to a UNIQUE and the most important concept VANI. I have been part of various coaching conversations, read many books, and participated in leadership workshops, however, this program stands out as a CONDENSED VERSION of all the titbits required to lead life personally and professionally. It's UNIQUE: *Packaging the critical concepts SIMPLE yet IMPACTFUL *Combo of MIND, BODY, and SOUL *Creating MENTAL WEALTH from MENTAL HEALTH *What we say to HOW WE SAY *Continue to learn and unlearn LIFE lessons personally / professionally. *Most Important of all the POWER OF INNER VOICE when heard can always be modulated as an external voice that can be heard and that creates YOUR IDENTITY be it virtual/Real-world. Special mention for all the energy you bring around you. RASHMI RADIATES POSITIVE ENERGY!
Divya
As a kid and even today, we read and listen that, the Creator can't come Himself so He manifests Himself in everybody's life in some form or other. We need to see Him and feel Him. My Heartfelt Gratitude to you Ma'am, for everything! Uncovering many colorful dimensions of myself. To be able to love my own Voice more and more. To Enable me to unleash my own hidden treasures. Besides VANI's impact on me, it's YOU who impacted me up to a great extent. VANI &YOU .. beautiful combination for everyone. The list can go on. Thankful to you forever.
Punam
"The sessions with Rashmi Shetty began with tools and techniques for voice modulation and communication enhancement. But in the course of our journey, I found in her someone with whom I could share other challenges too. She always had an answer to show me the direction. That's the reason I feel she is more than just a voice coach. Every session with her left me energized and charged up with the motivation to do something. At the end of the course, I realized I was much more confident in public speaking, and there was also a shift in my mindset. Now each time I am asked to speak, or even if anyone requests me to sing a song, it's as though I have a magic button to switch on. I recall Rashmi's Shetty's face, and automatically I am ready. Though it may sound weird, that's what I have been doing. The course unleashed something within me, making me more positive and confident. It's a course worth taking for those who wish to build confidence, develop their speaking skills, and open up as a person. Most of the courses in the market are highly priced. But here you have someone who has priced her course such that most women, wanting to experience a change, can avail it. I sincerely thank Rashmi Shetty for this beautiful voyage of self-improvement and self-development."
Divya
I always thought the issue was with my voice, it's too childish or soft and that was the issue. But through VANI, I understood it's about how we effectively use our voice. And that also means being self-aware and working from a conscious place of understanding yourself. So I got a lot more than I expected signing up. I looked forward to my sessions with Rashmi, understanding my voice, how it reflects my emotions and personality, and learning techniques to center myself and effectively use my voice. I've understood that no one thing exists on it's own, it's a consequence of different aspects of your life and that's why Rashmi's holistic approach to coaching was so very valuable. And as a bonus, she is so wonderful to talk to as well, sharing such rich insights and experiences, that there was always a takeaway from every interaction. I would highly recommend VANI to anyone looking to not only learn to understand and use their voice more effectively but also for well-rounded training and guidance. It's an investment that has made a world of difference to me.
Sindhu George
"Rashmi is the epitome of an ideal woman who embodies great confidence through her humility, her nurturing quality, the expertise of an experienced credentialed coach, her articulate and magnificent style of speaking demonstrated through her experience as an AIR- RJ, which she shares through her life lessons at 'Meaningful Mondays" sealed with an ever pleasant demeanour and a constant smile in all her interactions. These aspects of her instantly drew me to want to learn from the pages of her book. I have benefited in more ways than I ever imagined through her curated one-on-one sessions, which were packed with content and integrated with a coaching approach to far exceeding my goals. It is a pleasure to connect with her, she is very resourceful and generous with her sharing, and I am very grateful to know her. Thank you an awesome lot Rashmi!"
Heena Saini
Rashmi has instilled the habit of putting in conscious efforts, by means of mere 10 sessions of VANI & post probono practice sessions, on how to slow down on the speech pace & carry forward an unhurried conversation gracefully. Thereby giving due respect to one's own thought process along with the audience involved & deliver them beautifully by giving value to punctuation marks. I must confess that "I am in love with my own voice now, which I dreaded to even a few months ago. I will continue my Endeavor to make it better each day". THANK YOU, RASHMI, FOR WHAT YOU ARE & for the TRANSFORMATION you bought in me. "
Remya
" VANI is not just a voice coaching session, it's a journey Rashmi ma'am walks with us, to find a better, beautiful version of ourselves. VANI helped me not alone to improve my voice, but boost up self confidence, which is the ultimate key to any success. Thank you very much for offering VANI, as a blessing, for us ! "
Rashmi Shetty is a Post Graduate in Public Administration from Madras University. She is a Professional Certified Coach (PCC) from ICF, a certified NLP practitioner, a Certified Professional Values Analyst, and a Certified DISC Assessor. She has completed 
the
 first level of Reiki, EFT, and Transactional Analysis.
With 17 years in the Voice Industry as an RJ, Voice over artist and emcee, her coaching on Self  expression is an amalgamation of all nuances learnt on that journey.